Online Storefront
Personalized, secured storefront for authorized users to view and order materials 24/7/365.
Material Storage
Consolidate all your print, direct mail campaigns and promotional materials into one desktop location.
Optimized Logistics
Consolidated shipment of materials reduces administrative time, order and shipment costs.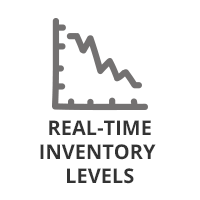 Inventory Levels
Eliminate out-of-stocks, receive email alerts on low inventory and automate replenishment of your inventory items.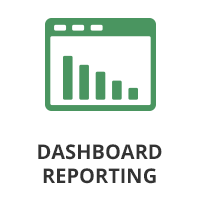 Dashboard Reporting
Analyzing consumption of materials is a click away.
Save time, reduce storage space and optimize shipping costs in managing your print, direct mail campaigns and promotional materials. Gain new ROI insights to inventory, orders, shipments and consumption across all departments in real time.
We apply your business rules to a personalized online storefront. Your anticipated benefits include:
Improved Materials Management
Reclaim office space, return time across all functional departments, while adding visibility and accountability to the consumption of corporate materials.
On-Line Ordering
Leverage your existing technology to streamline processes, increase visibility, enforce accountability and understand the return on your virtual and physical inventory items. Enforce restrictions and limits by user type, and group users by department or cost center.
Real-Time Inventory & Automated Replenishment
Drive efficiency in ordering by accessing item receiving and usage history. Optimize those slow moving printed materials through print-on-demand virtual inventory. Elevate your order fill rates and user satisfaction levels.
Cost Center Accounting
Our administrative dashboard provides an array of product inventory, order, and shipment reports tailored to your organization and accounting codes.
Optimized Logistics
Selecting the proper delivery service is streamlined, generating weekly savings by consolidating what may be separate orders from multiple departments into a single order and shipment, reducing shipping costs.